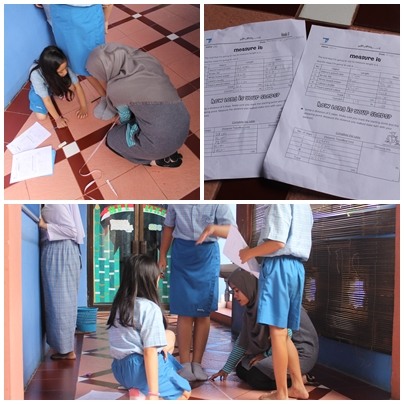 Tujuan Pembelajaran
~Students understand about how to measure length
~Students can convert the unit of measurement from the small one to the bigger one.
Aktivitas Pembelajaran
Student work in pairs each student do some steps , then measure their steps.
Next, they count the total the length of their steps, and convert it.